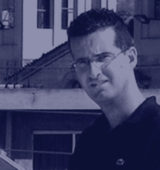 Δρ. Πέτσιος Μιχάλης
Ιδιοκτήτης της MP-Energy Solutions
Michail N. Petsios is an Electrical & Computer Engineer, founder and owner of MP-Energy, one of the top leading companies in Greece for photovoltaic systems.
Michail ranked 1st among all candidates at nationwide entrance examinations scoring 199.2/200. He studied from 2000 to 2005 at National Technical University of Athens (NTUA – school of Electrical and Computer Engineering) scoring finally 9,4/10.
At 2008 he was awarded a Doctor of Engineering (Phd) from NTUA with grade 10/10.
He is the Owner and Founder of MP-Energy.gr which is a top leading company in Greece highly experienced in renewable energy technologies especially: photovoltaics, off-grid systems, grid-tied photovoltaic systems and heat pumps.
Sessions
Saturday 08/04/2017
Διοργανωτής: Building Green Magazine
13:00 - 15:00